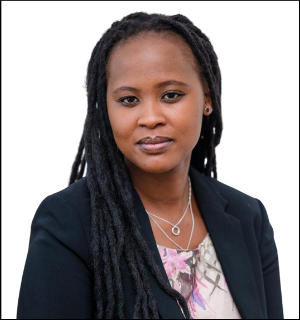 Contact Info
Email: mpho@firstwebfoundation.org
Mpho Given Mahlatsi
Trustee - Networking & Partnerships
Mpho is one of the registered Trustees of the First Web Foundation. She is a freelance MC and professional Public Speaker, and her public relations and speaking skills are key for her responsibilities on the Board of Trustees, which are partnership building and networking with the various stakeholders.
Through her experience in corporate South Africa, with intense training programmes and simulations, she has introduced the learned skills and development programmes to her day-to-day business as a public speaker, social facilitator and MC of different business and social events.
She also has mastered how to use the food industry and home cooking events to introduce the business and social topics around the table to create a space for networking and creating new and unique concepts to tackle current social inequalities and differences, including topics around the South-North digital divide affecting the small nonprofits in Africa.
She pursues the following motto: "Rapelang Rabana" (If poverty can be designed then so can prosperity).