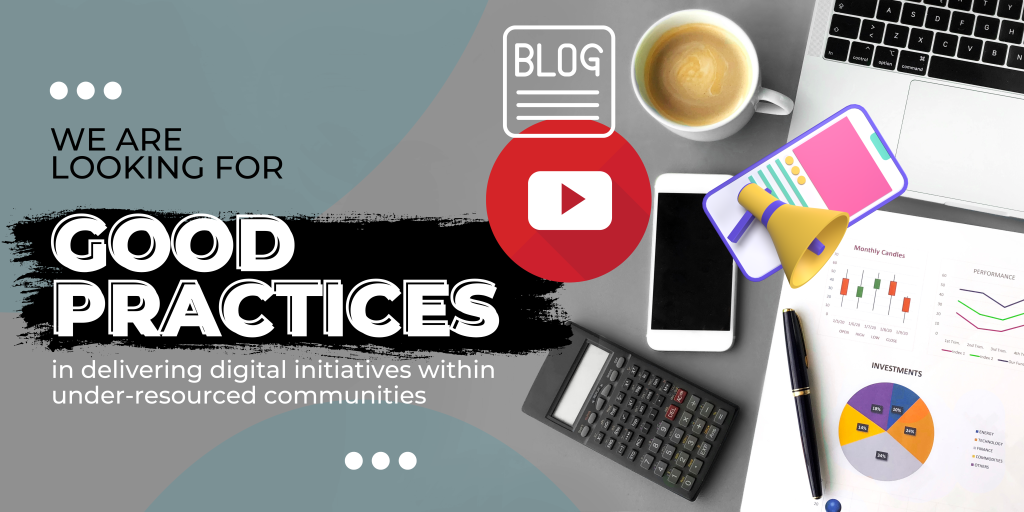 To promote and sustain digital literacy and the use of information technology for greater interaction among women, children/youth, and the elderly, especially in Africa, we seek to recognize and showcase similar work done by other stakeholders.
We'll include such work on our Resources page. Those with unique and outstanding community impact may be given awards as a recognition of achievement for the work that is relevant to the aims and objectives of the First Web Foundation.
Please don't be confused with a resource and good practice. The request for resources on this page may refer to digital tools and guides that you have developed or are using in your work, such as apps, toolkits, etc. Whereas good practices may include innovative programme approaches.
Share your good practice so that we can document and promote them on our website and other communication platforms.
Who knows, your good practice could even win an award!